International Sport Fishing Championship
One of the most important tournaments in Baja California Norte is about to start. The Baja California Cup, in this edition will be fought in four iconic venues for sport fishing in that state:
The first tournament kicks off on June 17th and 18th in San Luis Gonzaga. On July 29th and 30th it will be held in Bahía de los Ángeles. In San Quintín on August 26th and 27th, and the grand finale in Ensenada on September 23th and 24th.
It is expected for this edition the arrival of between 40 and 50 teams that are integrated by around 215 anglers. More over, rod and reel lovers come from all over the country and from the United States, mainly from California and Arizona.
The "Baja California Cup", will distribute one million pesos in prizes, estimating that in this version there are conditions to surpass the records of past editions.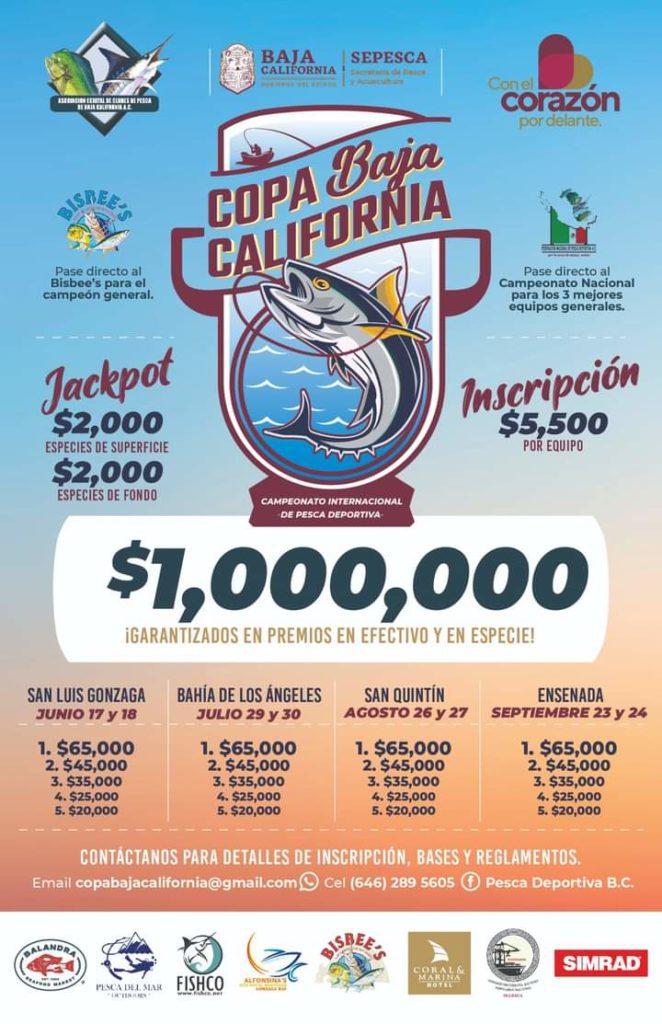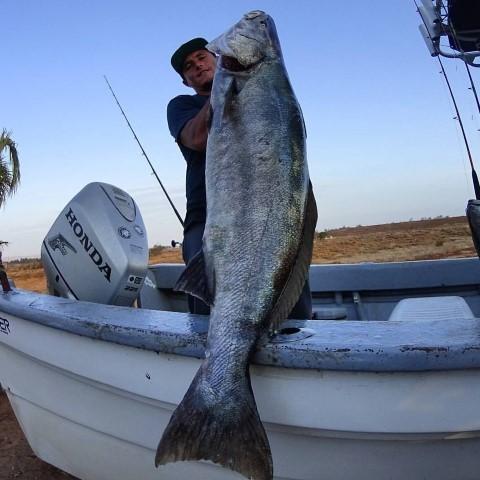 Sport fishing in Baja California generates 387 million pesos annually, which has impacted populations with high poverty rates, far from big cities, but that offer an incredible fishing.
It is because of this impact that local governments are fully involved in the organization of this type of events. For example, in this event the organizer is the Secretary of Fisheries and Aquaculture of this State. Organization led by its owner Alma Rosa García Juárez in coordination with the State Association of Fishing Clubs.
Check out our new tournament section!
All the details of this championship can be seen in the new and brand new section of nomonday's fishing tournaments. Here you will be able to see the map, venues, prizes, videos of previous editions, contact, registration fees, the latest tournament news, winners by date and events among much more information.
In this section we will keep track of the main tournaments throughout Mexico. So we invite you to register and follow us on our website.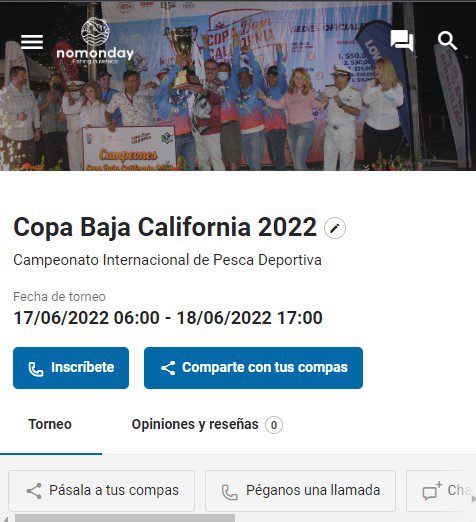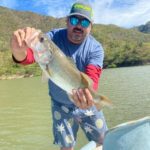 Promoter of fishing in Mexico, co-founder and director of the area of marketing and opening of fishing spots and specialist in digital marketing for adventure tourism and fishing.