Raul Rodriguez and Mauricio Garza win the
First Lake Picachos 2023 Fishing Tournament
On September 10th, the First Sport Fishing Tournament was held at Lake Picachos, in the town of San Marcos, Mazatlan Sinaloa, organized by the Cooperative 13 de Julio 2009 under the leadership of Eloisa Roman, proudly from San Marcos, who brought together 16 teams from all parts of Mexico and the southern United States.
Raul Rodriguez and Mauricio Garza were crowned as the masters of Lake Picachos, winning the tournament, they achieve it thanks to their knowledge of the lake and with their fishing expertise they captured three largemouth bass of 58, 59 and 54 cm for a total of 170 cm, the final measure with which they surpassed the rest of the competing teams in a tournament that beat all expectations (the three largest largemouth bass caught and released were measured).
In this contest the competition was really tied off, as the second place represented by Cristian Velázquez and Guillermo de la Peña, was only 3 cm away from the first place with a total of 167 cm. And third place went to the team formed by Eitan Katz and Ruben Ibarra with 165 cm.
This is how the 1st fishing
tournament was experienced!
At NoMonday we are proud to have participated in the first edition of this sport fishing tournament at Picachos Dam, and we leave you a small sample of how this magnificent event was experienced.
Winners of the 2023 Fishing Tournament
The Masters of the Picachos and winners of the tournament Raul and Mauricio tell us: "we are from Monterrey, but we feel like locals since we come to lake Picachos once a month". For this victory they pocketed a prize equivalent to $60,000 mexican pesos which consisted of three nights, four days at the Emerald Bay Mazatlan Hotel, all inclusive for 2 people.
The second place winner was awarded 2 nights at Lake Picachos all inclusive campground for two people and the third place winner got a fishing equipment worth $5,000 mexican pesos. There were also raffles for fishing rods, lithium batteries and other boating and fishing accessories.
The work done for this event by two women who have greatly promoted sport fishing in Sinaloa, the Ministry of Fishing and Aquaculture and Aquaculture of the Government of this state, Flor Emilia Guerra Mena, and the president of Lake Picachos cooperative, Eloisa Roman, sponsors and organizer of this event, respectively, was praiseworthy.
The secretary mentioned that sport fishing is very important for tourism and social development in Sinaloa, which is why 12 tournaments of this type have been promoted throughout the state. ¡Those are excellent news!
Event Gallery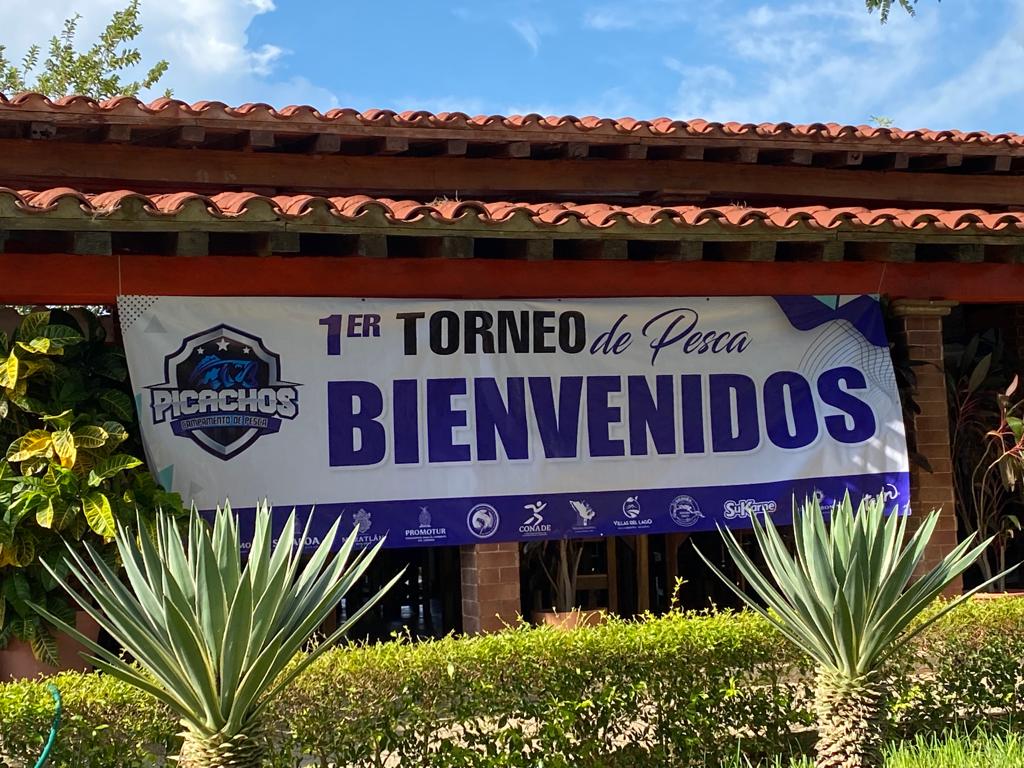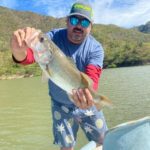 Promoter of fishing in Mexico, co-founder and director of the area of marketing and opening of fishing spots and specialist in digital marketing for adventure tourism and fishing.