Sinaloa is a state in northwestern Mexico that is a paradise for all bass anglers. This state has seven internationally recognized fishing spots: Lake Picachos, Lake Baccarac, Lake El Salto, Lake Huites, El Mahone Lake, El Sabino Lake, and Lake Mateos.
How did seven international fishing spots developed in Sinaloa? The answer is as simple as it is surprising. American anglers saw a state with an agricultural vocation full of dams embedded in the magnificent landscapes of the Sinaloa highlands. There in those lakes, they planted different types of bass and invested together with Mexican businessmen in the development of lodges, then promoted these lodges in the United States, mainly in the southern states of Texas and Oklahoma, such promotion created the great bass fishing circuit in Sinaloa.
It is worth mentioning that each point was developed at different times and by different anglers-entrepreneurs. The surprising thing is that each one with its own evolution has become an iconic spot for bass fishing.
It is important to mention that this circuit has taken care of its environment, has endured and the fishing experience each year improves in intensity and catch rate, thanks to the fact that all these points have successfully adopted the catch and release model. Anglers, guides, cooperatives, lodge owners and staff in general are one hundred percent involved so that the fishing and release culture is respected and disseminated, thus taking care of their habitat and making fishing a sustainable activity.
Let's look at each point to see what we are talking about.
The Legendary Lake Baccarac and its monster bass
Imagine a 26-pound bass, four pounds bigger than the world record. The legend says that in 1991 an angler caught it in this lake, there is a photo, but nothing more. What we do know is that the Gustavo Díaz Ordaz Lake, also known as Lake Baccarac, located in the municipality of Sinaloa de Leyva in the state of Sinaloa, is considered one of the best places to catch bass in Mexico, with specimens weighing over 10 pounds.
Surrounded by mountains and famous for its monster bass, Lake Baccarac is waiting for all anglers to come and show off their fishing skills. This spot has everything to provide a great fishing experience: local guides, boats, cabins at the water's edge, equipment, and transportation. It is also well connected by air; it has its own airstrip 10 minutes away and there are charters in small planes from various cities in the southern of United States.
It can also be reached from the Culiacan airport and from Los Mochis airport, both of which are 3 hours and 2 and a half hours away respectively.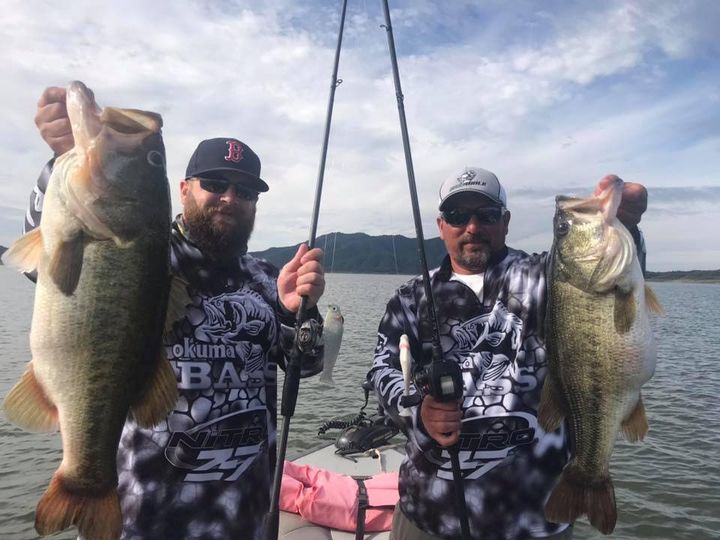 The Lake Picachos ready for great fishing sessions
Few know it, beyond sport fishermen, but less than an hour from Mazatlán, Sinaloa, 45 minutes to be exact, you can live one of the most intense and comforting fishing experiences in the whole country. There, nestled in the rural area of Mazatlán, is where the Lake Picachos is located, in the town of San Marcos.
Fishing at Lake Picachos at sunrise is a revitalizing and intense experience. Consider the beautiful scenery and the vibrant session of forty-five catches or more (the highest rate in the country), depending on your skills. And to finish the day with a bang, you enjoy an afternoon session as intense as the morning one but accompanied by a spectacular sunset.
Lake Picachos is a sustainable water body, with a catch and release model for the preservation of the bass. It has all the amenities to make your outdoor experience perfect, cabins on the shore, first class boats, friendly guides, and a delicious restaurant.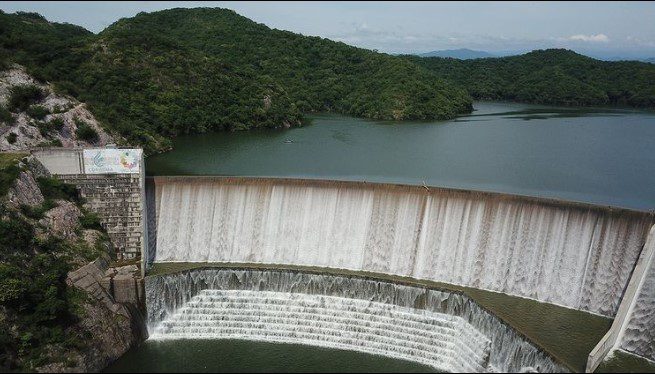 Lake Huites is only for big fishing fans.
There are lakes that are for real fishing fans, one of those is Lake Huites. This lake has everything: championships, events and a lot of fishing dynamics. Its fishing is first class both for the size of the bass and the catches rates, which is why it has become an international fishing spot. Mexican entrepreneurs have created first class lodges (cabins at water's edge, boats, equipment and transportation), it has its own airstrip and because it has all these qualities it is visited every year by American and Mexican fishing groups.
Their guides are experienced, for them it is a family profession that is transferred from generation to generation. They know the good fishing spots inside the lake, as well as the right lures depending on the season. They tell you great stories, but, above all, they focus on offering a great fishing experience.
Lake Huites is in the town of Choix in northern Sinaloa, bordering the states of Sonora and Chihuahua. You can fly to Los Mochis and take a 2 and a half trip to the Lake. This transportation can be included in your fishing package if you want it. There are also direct charters to the dam, ask for them. If you are a fan of fishing, you can't miss Lake Huites, it's an adventure.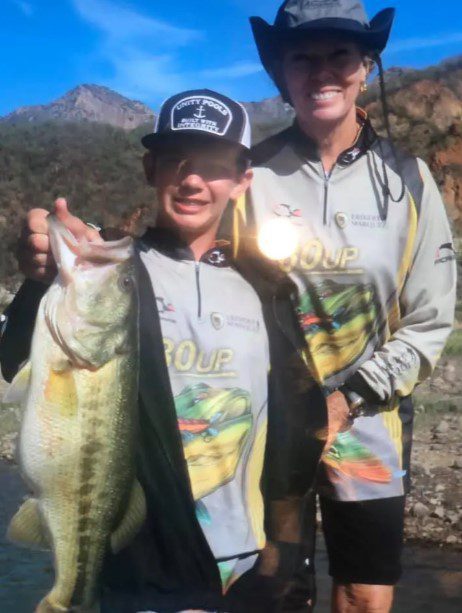 The magical town of El Fuerte and bass fishing at El Mahone and El Sabino lakes.
Take out a good rod, take the plane to Los Mochis, Sinaloa, take the shuttle they send you from the lodge and in an hour and a half you'll be having the time of your life fishing for bass in El Mahome and El Sabino Lakes.
Imagine a giant lake attached to a smaller lake. The giant one is El Mahome (Miguel Hidalgo) the other is El Sabino (Josefa Ortiz de Dominguez). Both are located in the heart of El Fuerte, one of the most beautiful magical towns in northern Mexico. It was the capital of the State of Occident and one of the main cities of the XVII century, we really recommend you this visit if you enjoy knowing the culture a place has to offer and at the same time enjoy bass fishing sessions in both lakes. Pure fun.
The attention of their guides is unique since, being a rural tourist place, it has families that have been dedicated for generations to this activity. Everything is available here: boats, fishing equipment, restaurants, and boutique hotels. Visit the lookout point with the giant Tlaloc (supreme god of the rain) and walk through the picturesque plaza. All this makes El Fuerte and its lakes the ideal place to fish.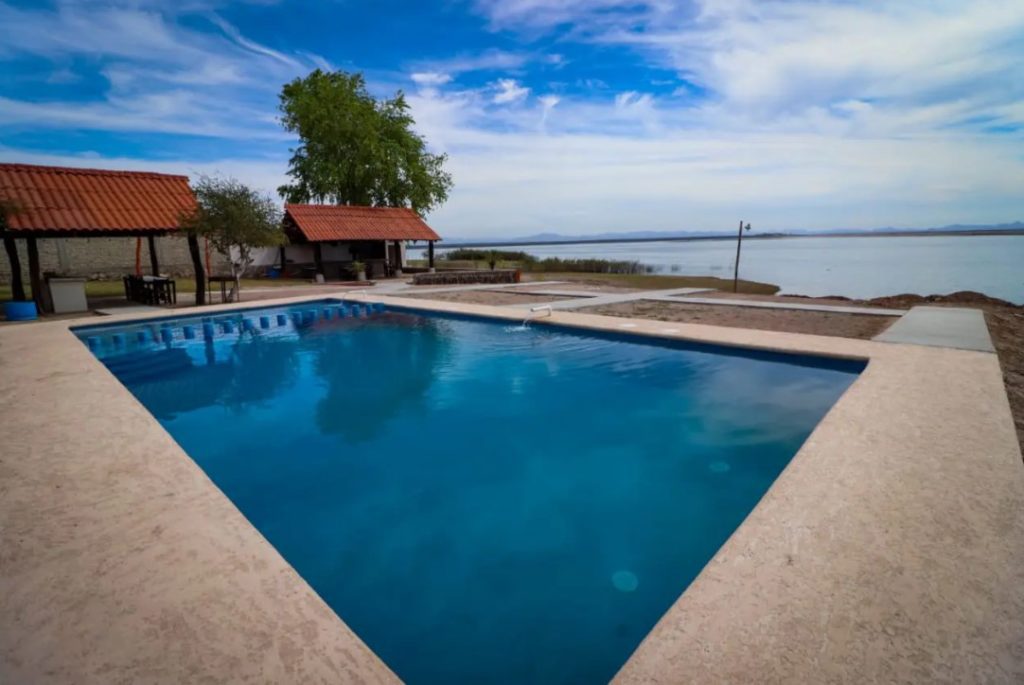 Show your skills in the epic bass fishing at Lake El Salto lake
One of the first iconic bass fishing lakes in Mexico and Sinaloa is El Salto. It was one of the first spots to develop its international profile, for many anglers it is the best bass fishing spot in the country.
Lake El Salto is visited mostly by American Anglers, its fishing sessions are intense since it has a high catch rate that, in a good session, can be counted by dozens. The average weight and length of its bass range from 2 to 14 pounds with average sizes from 8 to 25 inches respectively, although there are anglers that have caught specimens up to 18 pounds.
The first fishing session starts at dawn and ends at noon. After a good meal and rest, the second session begins and ends until the sun goes down at dusk. A full day of fishing where you end up satisfied and very happy, ready to sleep on a starry night in the Sinaloa highlands for another epic fishing session the next day. We recommend the grilled meats and BQQ that we organize for the fishermen after their sessions are legendary.
Lake El Salto has all the services, experienced local guides, boats, equipment rentals, cabins at the foot of the lake, restaurants, wifi and transportation to the airport.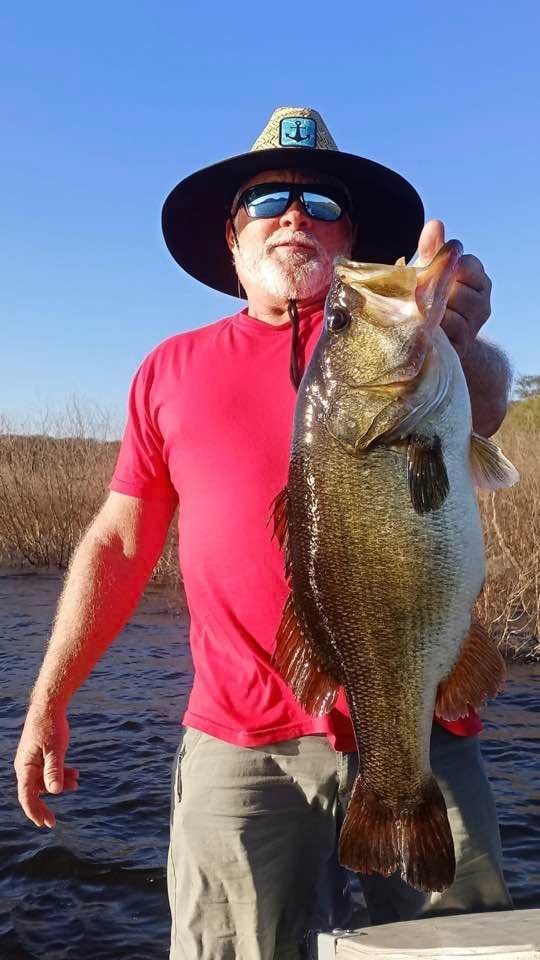 Welcome to the largest lake in Sinaloa and the third largest reservoir in the country. Lake El Varejonal has no less than 11,340 hectares of extension. You can imagine the amount of spots you can find to fish for bass. Green hills in the middle of the lake, cliffs and stone points. It is 45 minutes from Culiacan International Airport.
The local guides, on occasions, have ventured to know new corners of the lake, they have been navigating it for a while and even they themselves are surprised when they find new spots, it is simply a fantastic place.
The bass average 15 inches and are used to fight until the end. It has a comfortable riverside lodge to relax once the fishing session is over. Rustic cabins, camping area, restaurant and a bar where you can watch sporting events and enjoy the large bar. We recommend asking for the grill to be set up on the shore of the river for a BQQ with friends.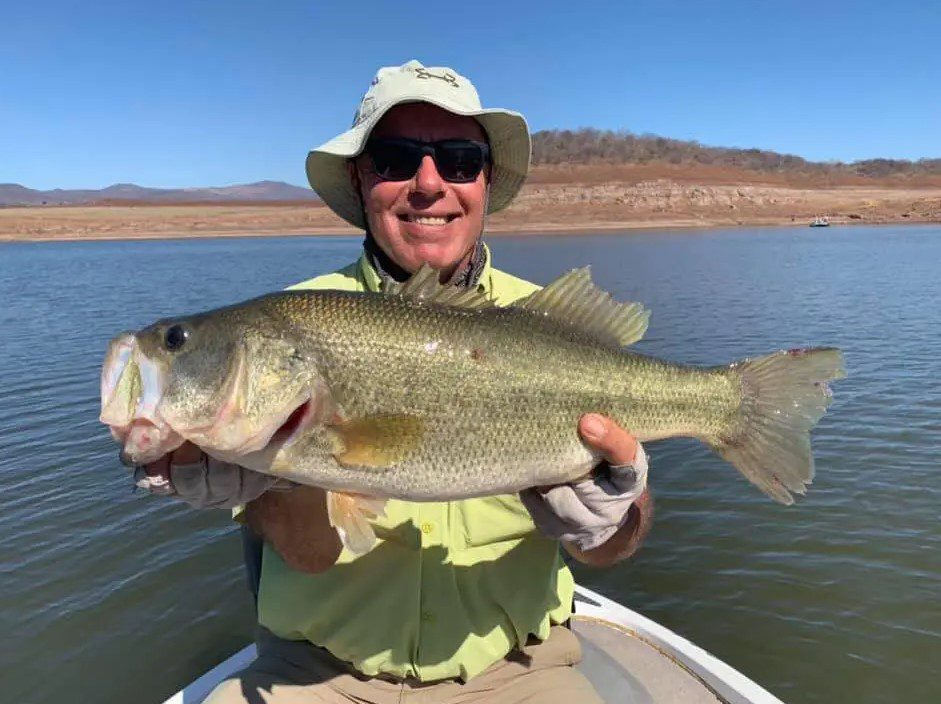 Something for everyone's taste
These seven lakes form the great bass fishing circuit in Sinaloa and are considered the best in Mexico. A circuit that has been built thanks to the vision and innovation of North American and Mexican anglres-entrepreneurs, who, in collaboration with the fishermen's cooperatives, have created one of the best fishing experiences in the world.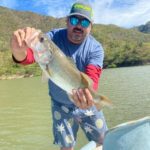 Promoter of fishing in Mexico, co-founder and director of the area of marketing and opening of fishing spots and specialist in digital marketing for adventure tourism and fishing.